Just like in any sporting events, video game tournaments, and other types of competitions, the Leaderboard is a new tournament format on Challonge that displays all participants, scores, and overall rankings. This format is best suited to highlight the performance of your participants in all kinds of events and competitions.
Show off how many kills each competitor has on Fortnite and CS: GO. Create a rankings update for your scheduled billiards and tennis tournaments. You could even display how many times you've won in UNO and Monopoly against your friends! (still?)
The possibilities are endless and it is for you to decide how you will benefit from the Leaderboard.
First, go to challonge.com and click the Create A Tournament button, then select Tournament.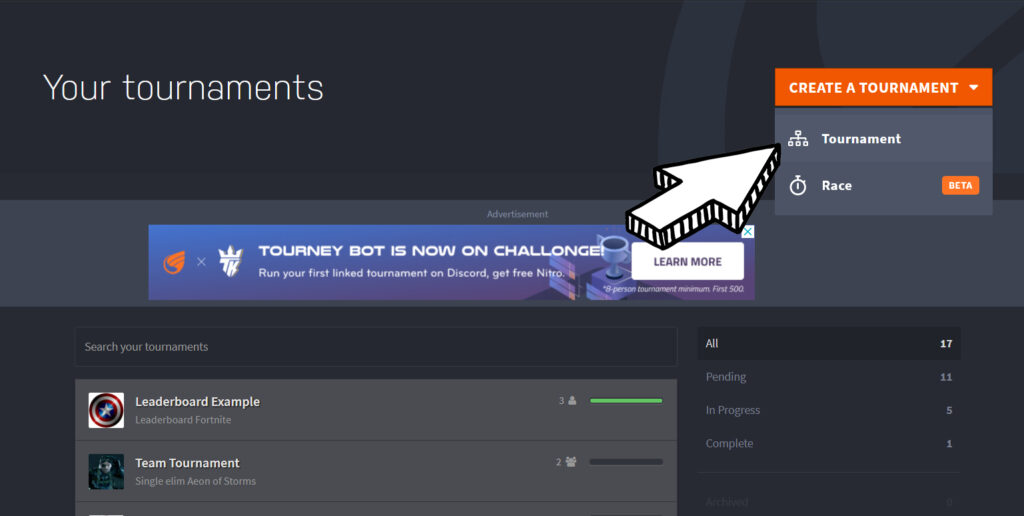 After filling in the basic information about your tournament, head to the Game Info section and type the game you're playing and select it from the drop-down menu. Next, select Single Stage Tournament and choose Leaderboard as the format. You may also specify how many rounds will be played.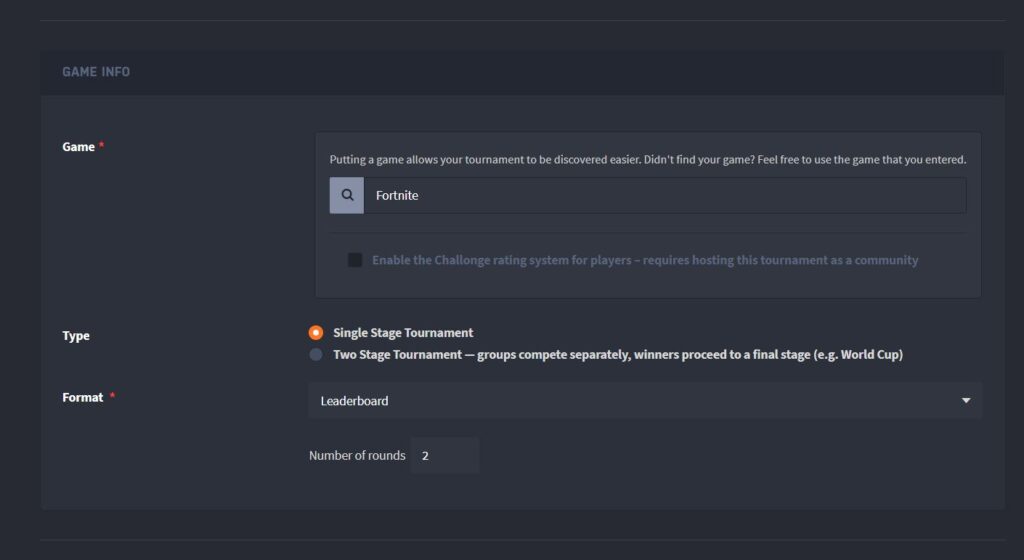 Don't forget to select the necessary options and fill in the Start Time and Date of your competition. Once you're done, hit Save and Continue.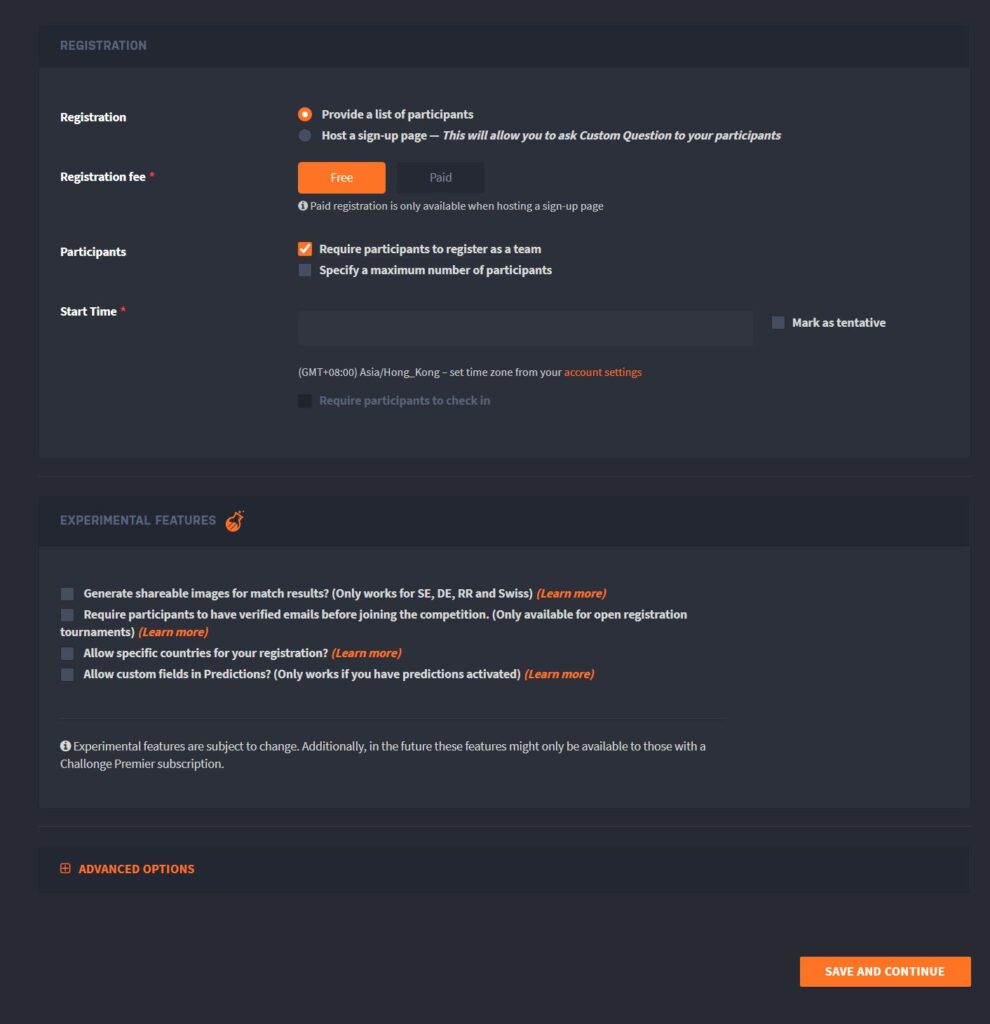 Once you've invited or filled the leaderboard compeitition with participants from the Participants tab, it's now time to start the tournament!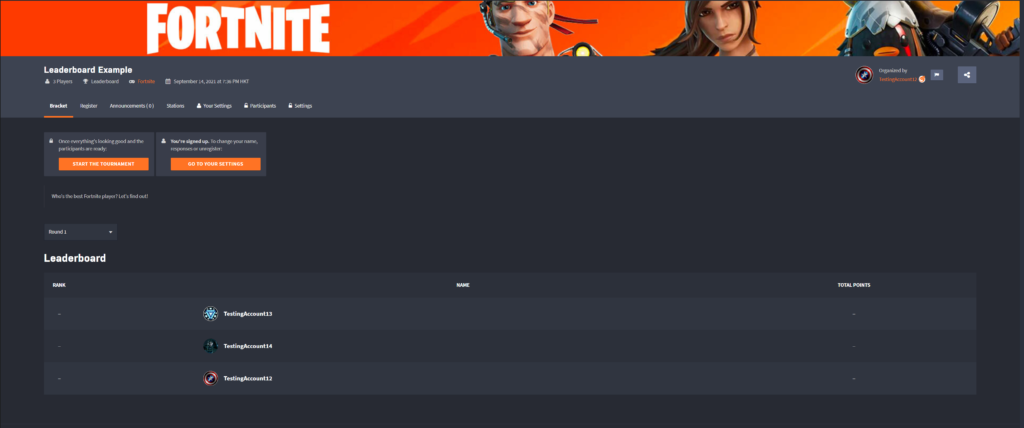 For this sample tournament, we'll be having 2 rounds. Visit the Report Scores tab and input scores for each participant. You may also add and remove sets as needed. Ready to finalize the first round? Click Save Scores then End This Round.
All the scores from each set will be added up automatically in the Total Points column.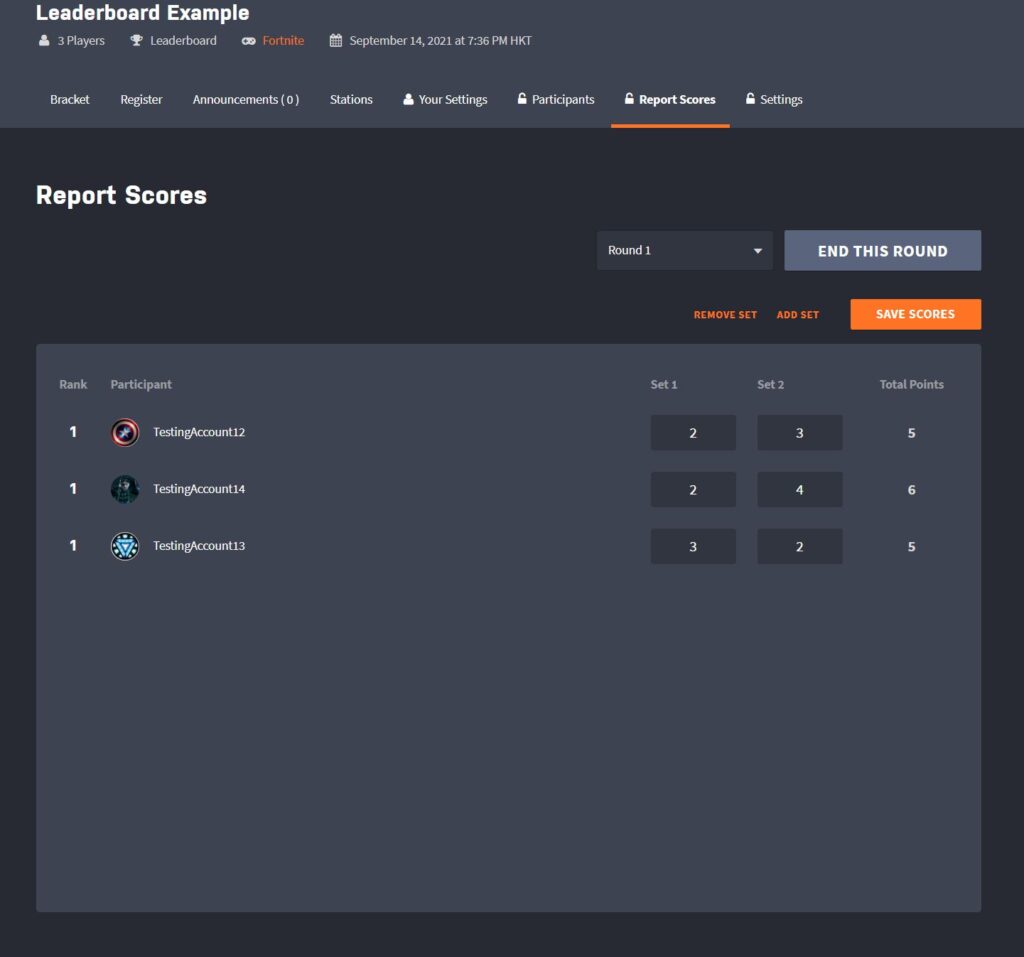 After ending any round, the total points and ranking will be displayed on the bracket.

If you have 2 or more rounds to go, just select from the drop-down menu and report the scores. Don't forget to save and end the round!
Once all the scores are reported for each round, you will now be presented to end this tournament from the Report Scores or Bracket's tab.

We now have a winner! Be sure to share this on Facebook or Twitter and let everyone know about the results.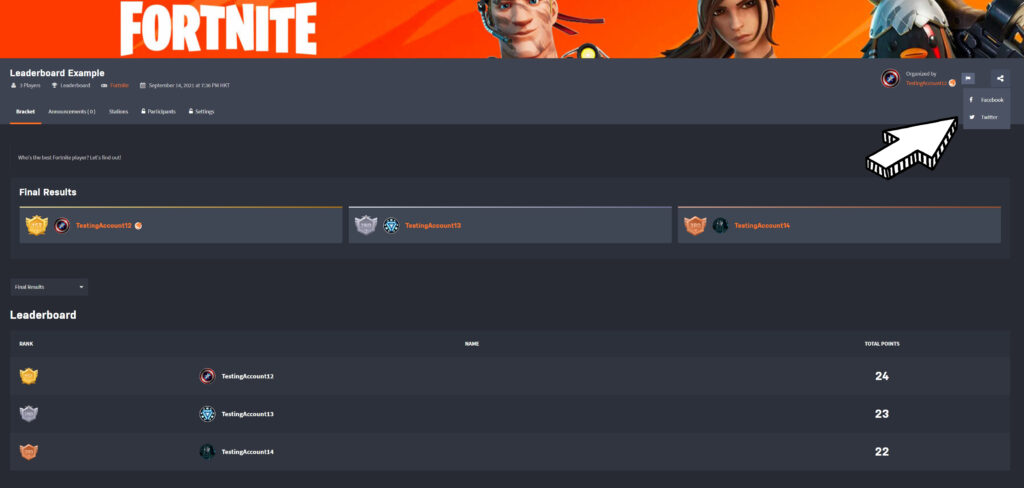 So what games, sports, or any kind of activities will you use the Leaderboard for? We're excited to know how you'll take advantage of this feature for your casual and competitive competitions.
If you have ideas on how we can further improve any Challonge feature, suggestions for new topics, or just want to say hi (come on, don't be shy), email us at [email protected].
Don't forget to follow us on Facebook and Twitter! Get all the latest news and product updates right at your fingertips.