Tournament organizers are considered masters of multitasking. Finalizing schedules, looking for the best venue, promoting the tournament itself, and gathering more participants to join. The list goes on and on and one can fall into a bottomless pit without a solid gameplan and reliable team. I, for one, tried to organize a local NBA2K tournament in the early 2000s with a couple of friends only to find out that preparing for the basic necessities and planning ahead is not enough (especially if your community is growing).
Gaming or tournament trolls might join your competition and they can sabotage the whole competition. We learned about this the hard way.
Flaming, trolling, harassing other participants, cheating, or simply disrupting the flow of competition. Call it whatever you like, this type of pointless activity can directly affect the overall morale of the competition, and your community can get a bad rep for it. In our case, a certain team fell short in the very first round and got eliminated. Let's just say they did not take the "L" as a mature basketball team and tried to hijack our next competition. They may pose like a 86′ Detroit Piston back in the bad boys' era of the NBA but spouting insults left and right and harassing newcomers is absolutely unacceptable. This is where Challonge comes into play like MJ in his MVP prime.
Organize tournaments without the distractions of unwanted participants.
The Blocked Users feature is a real lifesaver. Not only does it prevent unwanted guests from registering for your tournaments, but it also blocks private messages. This is not limited only to tournament organizers, it's for all Challonge gladiators who just want to focus on their match and be at peace. Less talk, more work.
Log in to your account, click here and achieve inner peace.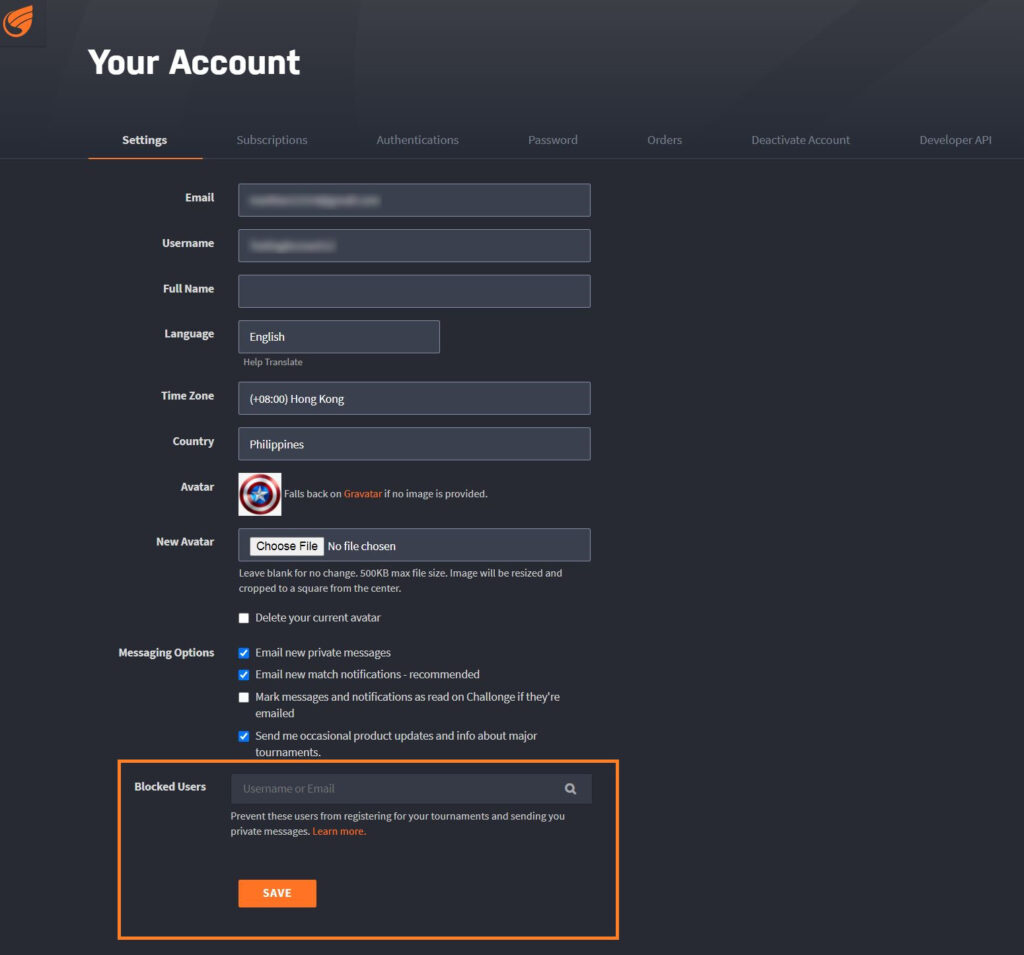 Enable all Challonge's features by verifying participants email addresses.
Now that everything is settled and all the bad apples are weeded out, it's time to take care of your registered participants.
Wouldn't it be nice if all your participants automatically receive email notifications about their upcoming matches, important community announcements, and tournament results? Do yourself a favor and enable the Require email verification feature. Gone are the days where tournament organizers hear this line from their contestants during matchmaking…
But I was not informed!
This can be enabled from the Experimental Features of your tournament's Settings.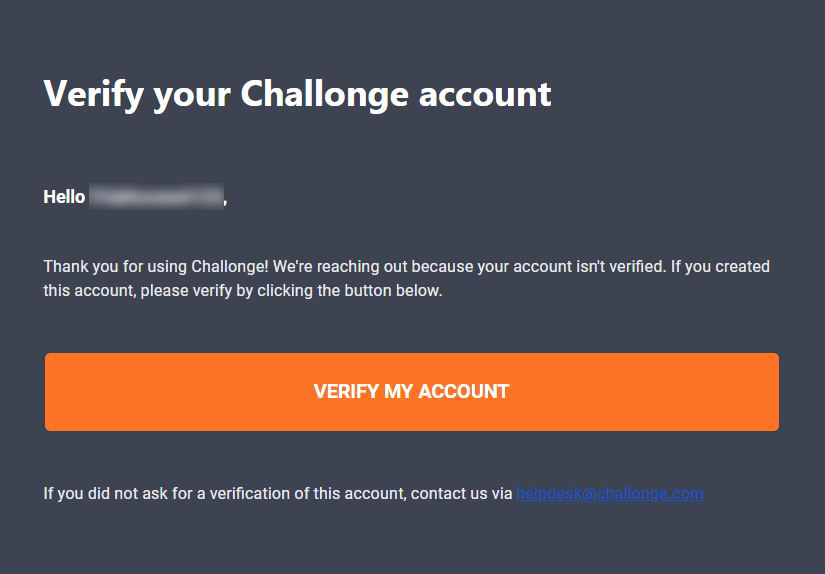 It also ensures that everyone can receive private messages, upload match attachments, and report their own scores on the bracket. Finally, it helps confirm that all the participants behind those email addresses are legitimate and ready to compete.
Host regional competitions and allow specific countries for your registration.
Sadly my friends I didn't get past the local tournament scene as an organizer, but we participated in a couple of regional tournaments in NBA2K as pro-gamer wannabes. Imagine if a team of organizers has to check each and every participant if they're in the same region or country as everyone during the registration process. It would be a nerve-racking, tedious process and prone to human errors.
The Region Locking tournament feature solves this problem and enabling it will only allow registration from countries you specify. Do you remember fixing your Challonge account's information and choosing a country? This is the key to filtering out participating countries from your tournament.
Again, this can be found in the Experimental Features. Type in a specific country and select from the search result.

There you have it, folks! Three awesome features that can help organizers manage tournaments efficiently by forbidding unwelcomed participants from registering, ensure everyone receives notifications, and limit certain countries from joining.
If you have ideas on how we can further improve any Challonge feature, suggestions on new topics, or just want to say hi (come on, don't be shy), email us at [email protected].
Interested in learning more? Explore our Knowledge Base for helpful articles about tournament setup, progression, community, and many more.