New experimental features
Region locking – Enabling this tournament feature will only allow registration from countries you specify.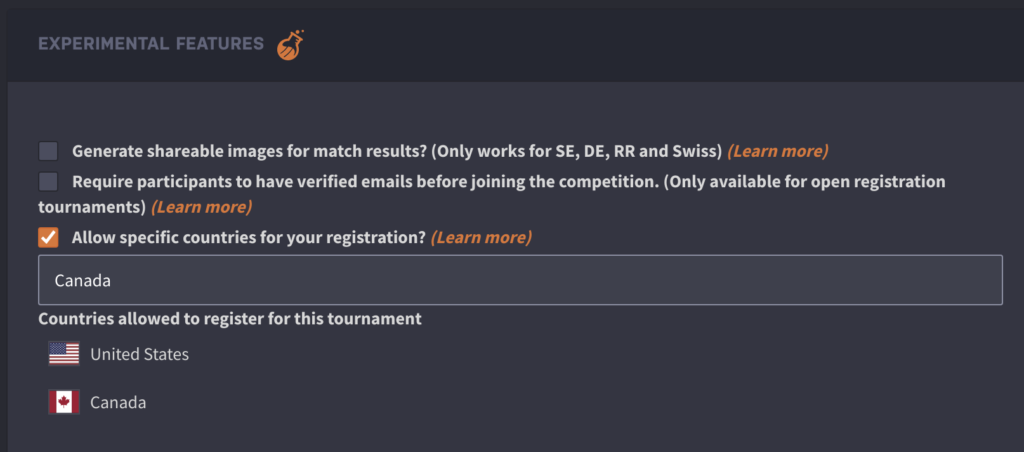 Require email verification – Turn this on to require participants to register their email addresses prior to joining your tournament. This ensures they'll receive match notifications and private messages, plus it helps weed out abuse from people with too much free time.

APIv2 – Currently in private alpha testing and arriving during the first half of 2021!
Enhancements
User blocking – In addition to blocking private messages, people you block will now be blocked from registering for your tournaments. You can set up your blocked users at challonge.com/settings
Bug Fixes
Tournament admins now have access to custom field and responses tabs
Policy improvements were made that filled some permissions gaps
EXIF data is now being stripped from all image uploads
We tightened up our token expiry for improved account security
We resolved a temporary issue with properly flagging new Premier subscriber accounts
We're cooking something exciting to kick off 2021, so be sure to subscribe to stay tuned in to the latest from Challonge!