To keep you better informed of updates we make to Challonge, we'll be posting monthly changelogs right here on our blog. For this first one, we'll dig back a little deeper to make sure you haven't missed any recent updates.
Most Notable Enhancements
New Single Race Format
In addition to the Time Trial and Grand Prix formats added in part for the 2020 Logitech McLaren G Challenge, Challonge has since added a Single Race option. Whether you're racing cars, speedrunning, or involved in competitive jigsaw puzzling, check out our new formats to share your achievements with your community.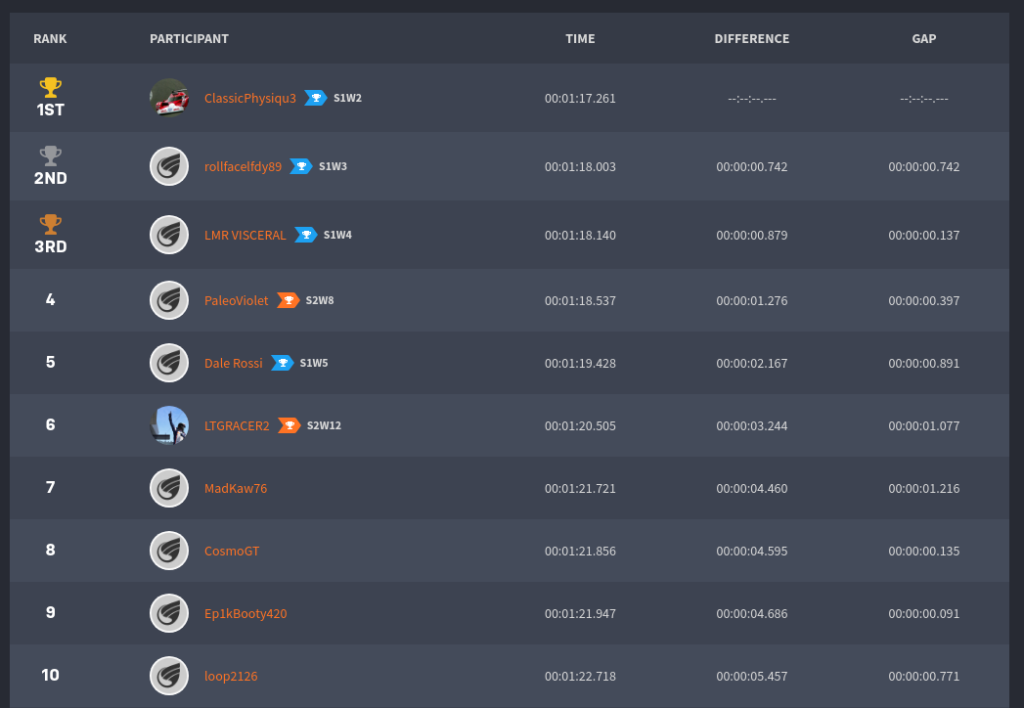 Match Result Images for Social Sharing
Have a big match result you want to shout out? Enable shareable images for match results in your tournament settings under Experimental Features. You'll then see a sharing icon when hovering over completed matches in your bracket.

Final Results Redesign
Final results and standings were redesigned. RIP to our 1st, 2nd, and 3rd labels of Supreme Champion, Worthy Adversary, and Maybe Next Time.

Other Updates
Tournaments on community homepages are now listed in order of start time, with creation time being used for those with tentative start dates.
Free-for-all final results will show the rounds in which participants were eliminated. They previously showed W-L record, which wasn't very useful.
After creating a bracket prediction for a community-hosted tournament, the predictor now auto-follows the community.
Bug fixes
When viewing a final stage preview for double elimination, the labels have been fixed to be accurate. They previously showed placements that didn't match what actually happened upon starting the final stage.
Sender name in notifications is now accurate when someone replies to a private message.
Security patches and various other minor fixes were also made. Going forward, we'll be more detailed regarding bug fixes.