Challonge is thrilled to announce two new race-friendly competition formats, Time Trial, and Grand Prix. Now, millions of tournament organizers across the globe already using Challonge today will have a new way to decide who is the fastest.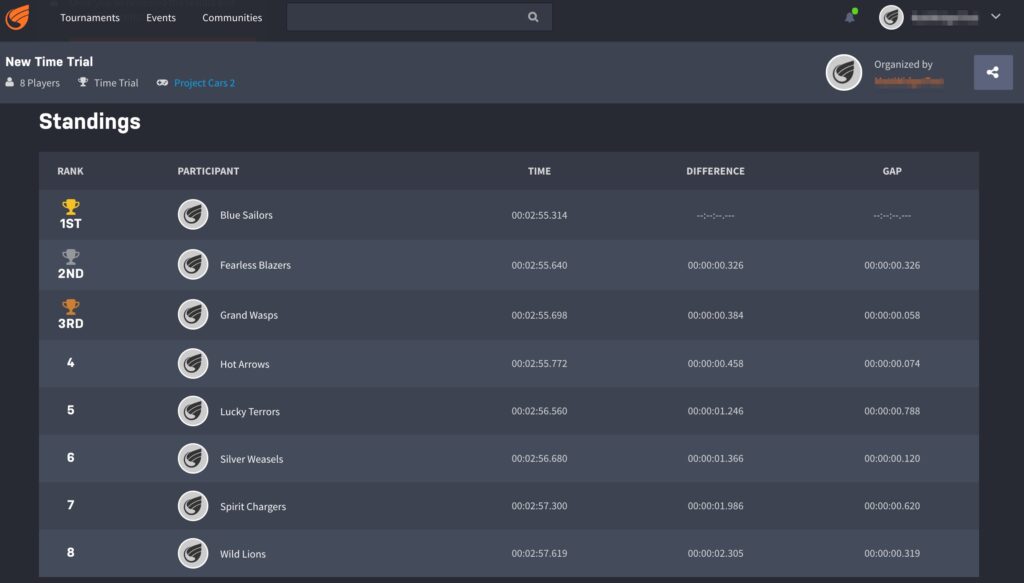 Challonge Time Trial Standings
This means Challonge can host sim racing events, kart racing tournaments, speed run challenges, and any other event with time tracking needs. Let's dive into some details about the new formats.
Time Trial – Used to see who can get the best time and provides an open registration format. At any time participants can register and log their best time in your next Time Trial event
Grand Prix – Used to host multiple races with the same participants and allocate points based on the results of each race. The participant with the most points at the end of all the Grand Prix races wins.
Logitech G McLaren Challenge 2020 Driven By Challonge

The Logitech McLaren G Challenge 2020 is Driven By Challonge. Find out more at logitechgchallenge.com
Challonge's new racing formats and tournament integration services are helping drive the Logitech G McLaren Challenge 2020.
Challonge is assisting with player registration across 167 countries, recording race results across PC, PS4, and Xbox, distributing points, and displaying leaderboards for the entire Logitech McLaren G Challenge's Global Online Qualifier. Challonge is also hosting country-specific events, regional finals, and the global final.