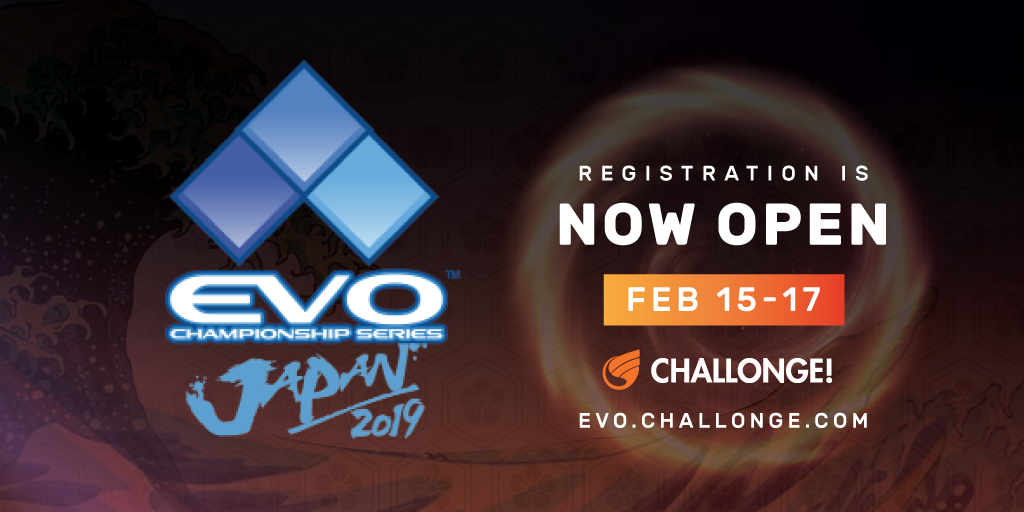 We're incredibly honored to be selected as the official tournament technology of Evo Japan 2019.
Registration is now open and expected to exceed over 5,000 competitors from all over the world. The best in the fighting game community will battle it out in Fukuoka, Japan.
The primary tournaments are for six game titles including:
Street Fighter V: Arcade Edition
Tekken 7
Soulcalibur VI
Guilty Gear Xrd Rev 2
BlazeBlue: Cross Tag Battle
The King of Fighers XIV
This event is filled with many side tournaments as well including Million Arthur Arcana Blood and much more. Check out this overview video describing Evo Japan as one of the largest fighting game tournaments in the world.
Evo Japan 2019 is powered by the free, publicly available Event System on Challonge. Challonge Events are used to help with multi-tournament management, player registration, statistic tracking, game-specific elo ratings, merchandise sales, rule sharing, stream management, sponsor showcasing, and much, much more.
Here's a short tutorial on Challonge Events, which is used by thousands of tournament organizers for many different esports, traditional sports, table top games, and various competitions every month.
Be sure to tag us on Twitter @Challonge and let us know how you're using Challonge Events, and don't hesitate to contact us for any help you need.